Hey all
Im a DIY drone modder and have done a fair few changes to my DJI Tello (see my intro post).
http://quadcopterforum.com/threads/a-very-hacked-dji-tello-looking-for-help-for-next-stages.26141/
Ive joined the forum as I specifically need some advice on this-
How do I use the standard motor voltage wires to control a higher powered motor connected to a higher voltage battery.
There are many justifications for doing this, also explained in my intro post!
Ive seen this-
The TB6612FNG Motor Driver can control up to two DC motors at a constant current of 1.2A (3.2A peak). Two input signals (IN1 and IN2) can be used to contro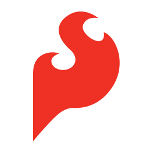 www.sparkfun.com
Can I put the standard motor wires to the input signals?
Can I then put the higher power battery to VM?
To save going off topic, the logic power feed would be fed by the now demand reduced Tello's VS point on the Tello PCB.
Many many thanks to all who reply