Hi all!
I am new to this forum so please be patient with me.
I just got a quadcopter from an uncle with a controller and FPV goggles. He was into racing drones but hasn't used it since 2016. The last time he used it, it crashed and the video antenna snapped. He already ordered a new one though and just hadn't put it on. I put the new antenna on but the drone itself is not working. I tried out the FPV goggles, and the video is working on them. I just can't get the controller to communicate with the drone.
The controller is a Turnigy Evolution. The receiver is a FS-IA6C. I have the SBUS on the receiver attached to the RX on UART3 on the SPRacingProF3. In Cleanflight under "Ports", I turned on the UART3 toggle for "Serial RX". Under "Configuration"/"Receiver", I have set the "Receiver Mode" as "Serial-based receiver (SPEKSAT, SBUS, SUMD)" and the "Serial Receiver Provider" as "SBUS".
Some photos of the receiver and connections:



Some photos of the software setup: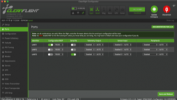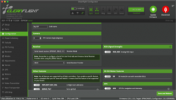 I did update the firmware on the drone, but not on the controller yet.
I have been troubleshooting this for several days and am getting nowhere.
Any tips would be extremely appreciated.