Space Systems Technitian
Moderator

Before I say much, opening lipos can be dangerous, applying heat to solder on pads makes it even more dangerous. This is for informational use only. (yeah... right) DO NOT DO THIS AT HOME. If you must do it at a friends house (preferably while they don't know you are there). If you burn down what ever building I am not responsible. Do not do this if you don't have enough experience to feel comfortable.
By reading this you are giving me the rights to own all of your mutirotors, left socks, and inspect your underwear drawers (I don't really know why I'd want to). But seriously be careful, and don't do anything too stupid.
Quadcopterforums nor I are responsible for any damage incurred while using this information.
For obious saftey reasons that were brought to my attention I removed this post. But I will say that if a LiPo shorts and it appears to have just melted the solder on the wire leads comming out, it has almost certainly done more than that. It will heat the aluminium wires to the point where they begin to quickly corrode. This makes the leads VERY dangerous.
I thought my LiPo just melted the end off. When I soldered it back on it appeared fine. i thought I was done. While I was pulling the heatshrink into place on the second wire. I noticed that the lead had been broken inside the insulation. When I tried to splice it I found I could not as the wire had become VERY brittle.
I also found the LiPo was damaged on the inside the LiPo's case.
HAD I JUST SOLDERED THE END ON IT WOULD HAVE CERTAINLY CAUGHT FIRE EITHER WHILE CHARGING OR CERTAINLY IN THE AIR.
Notice the wire is barely tinned where it got hot, there was loose solder in the housing.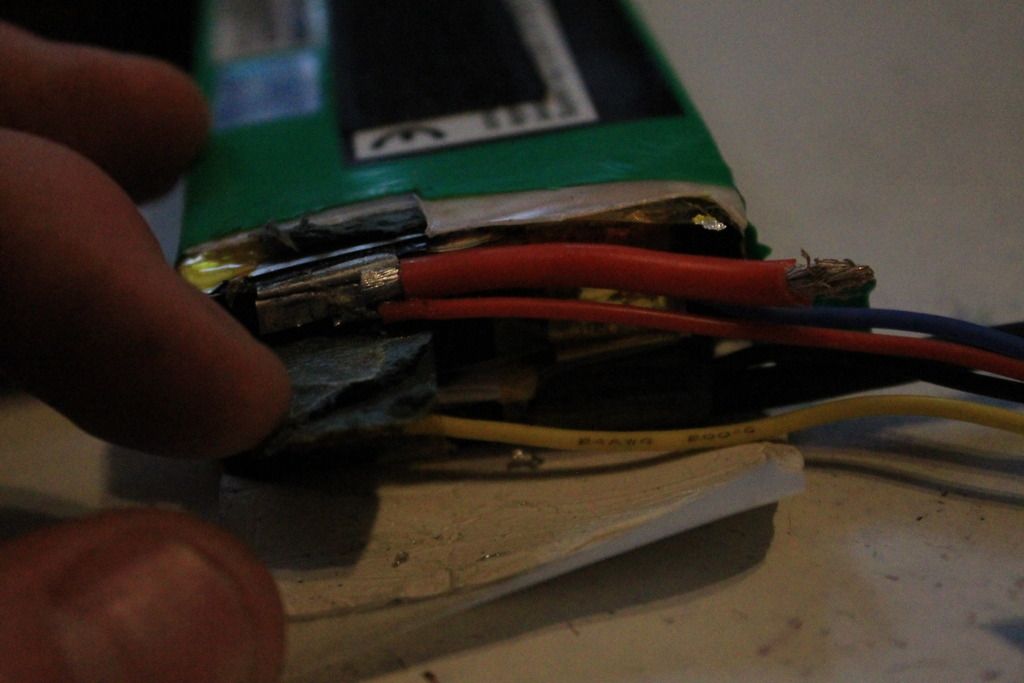 The white is where the red wire became corroded inside the wire insulation, this is because the really fine wire got hot quick.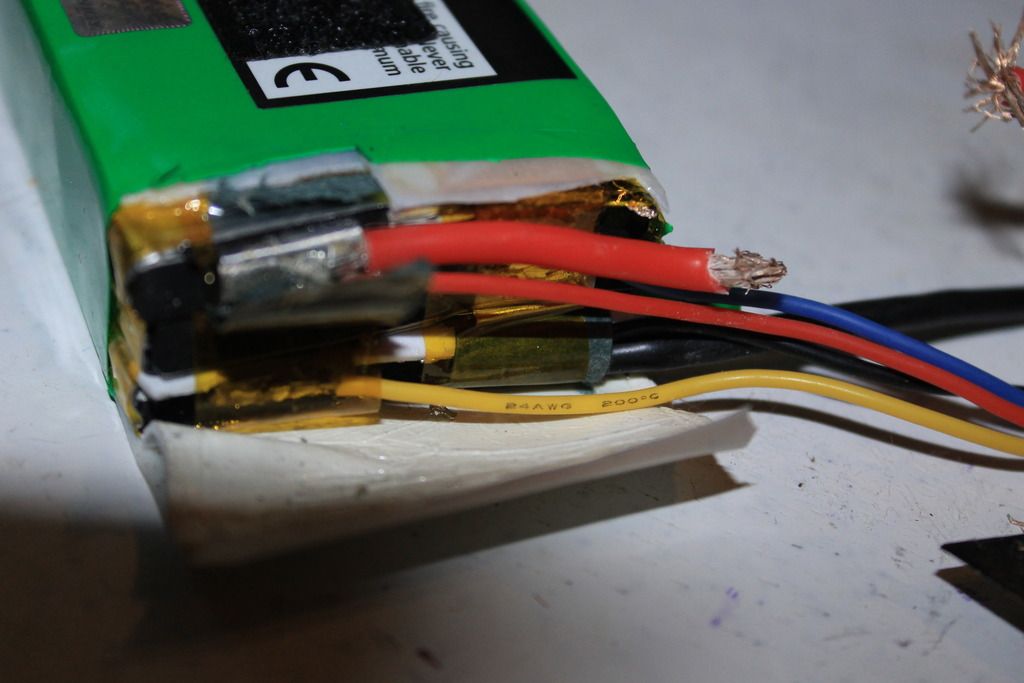 Yet another picture. If your wires are stiff or burnt, don't try to salvage them.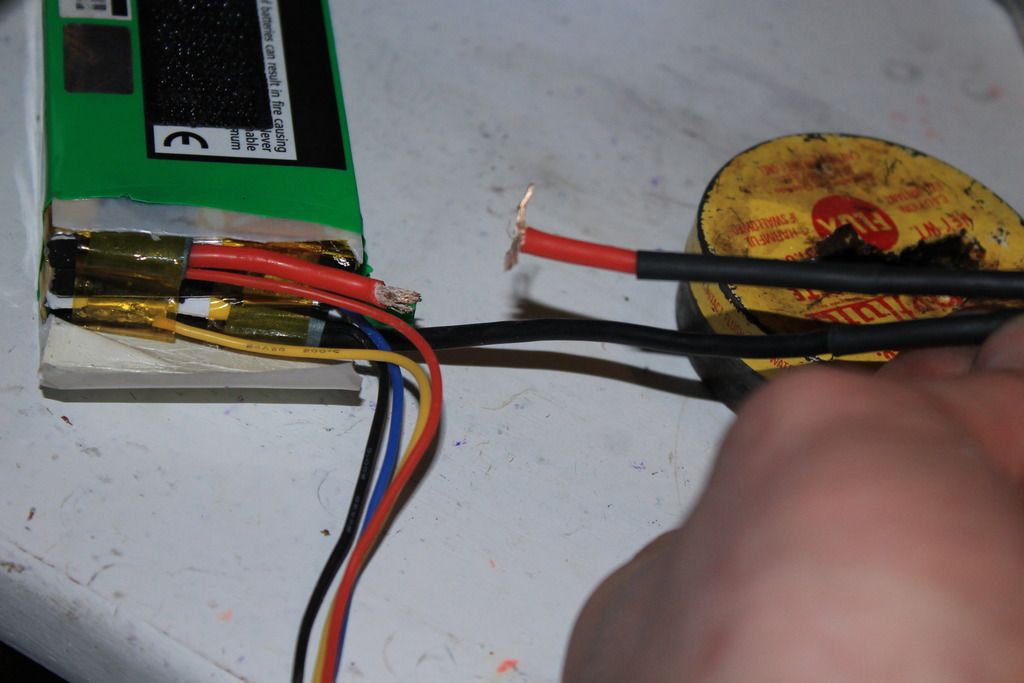 This is just a battery that jumped it's housing in a wreck, and was not shorted, though I did replace the Balance plug with no soldering, as good as factory. Message me if you would like a parts link or to know how.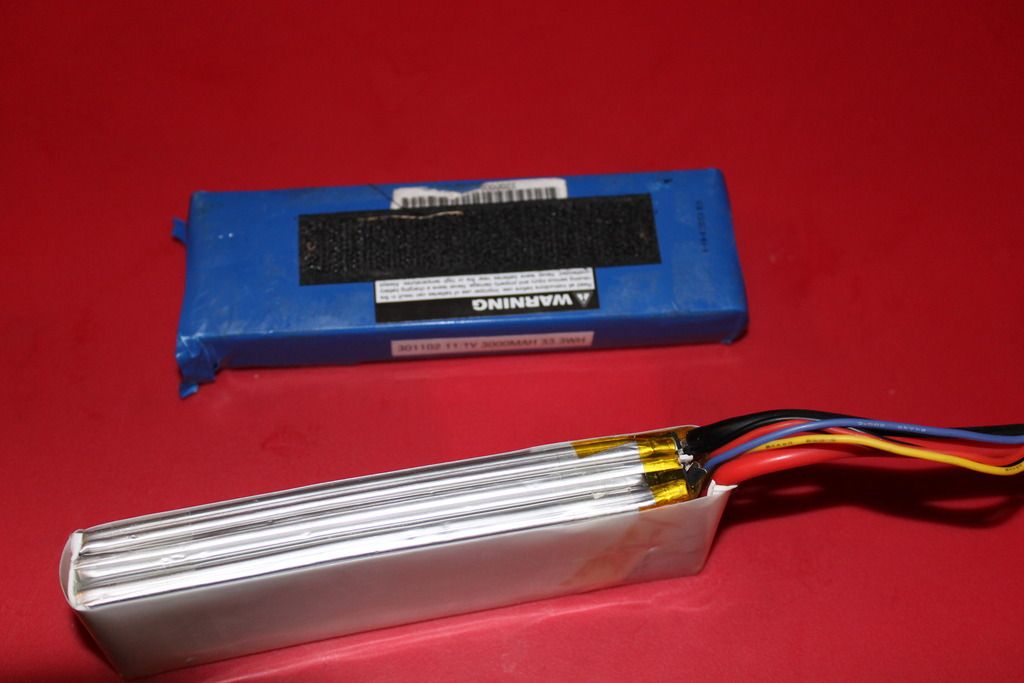 How-to-Dispose-of-LiPos
It is dangerous to not just pitch them when they have been shorted, but if you are (like me) foolish enough to fix them contact me through email @
GJH105775@gmail.com
Last edited: