This is going to be called the Suitcase drone. (finally figured out why everyone calls them 250 class), Guess mine is a 304 mm class drone. I am calling it this because of the shaped of the handle on top. I have never made a folding drone before. I thought that by making it out of wood it would not only look really cool, but the reason I used wood was because it was the only material I had on hand without having to order any acrylic.
The plan is to use to 935kv motors, 20 amp skinny blheli escs, 6 channel receiver, 8045 props. The total weight should come in around 1200 grams. I can fly a drone that weights that much with the same dimensions. It is in the very beginning stages. I am using foam to create friction between the motor arms and the body plates. This has worked out pretty good so far. It keeps the arms straight and rigid enough, yet it does not affect it when putting the arms into the folded position. Using nylon studs as supports keeps the weight down.
The wood was cut out by a bandsaw and sanded into their relative shapes. A drill press was used to drill out the holes.
So far all that is built is the frame. I am waiting on some more parts to come in the mail. Should be a good design if it flies.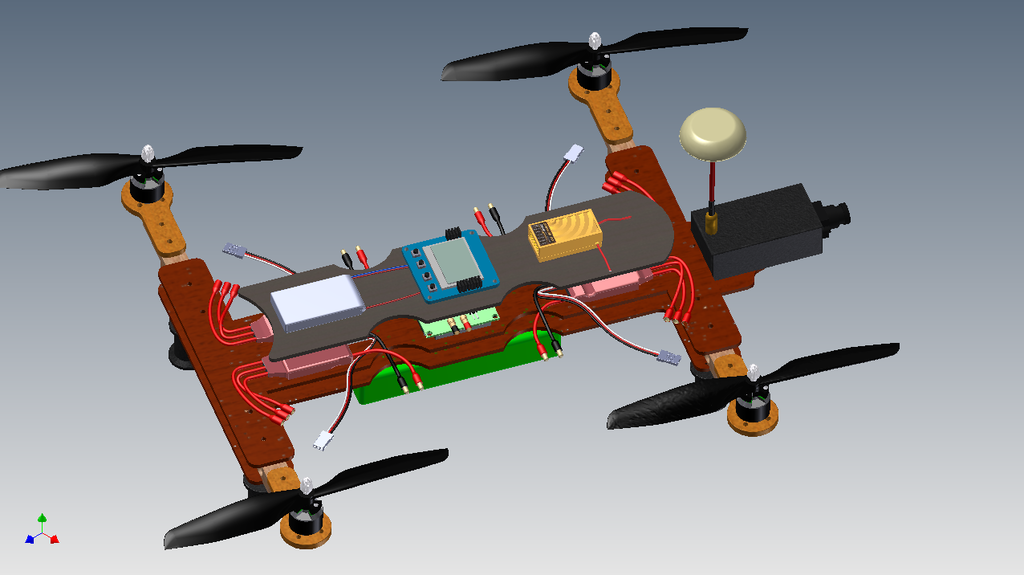 It all starts with a program called Inventor. First thing to do is make the 3D model to work out any conflicts or bugs.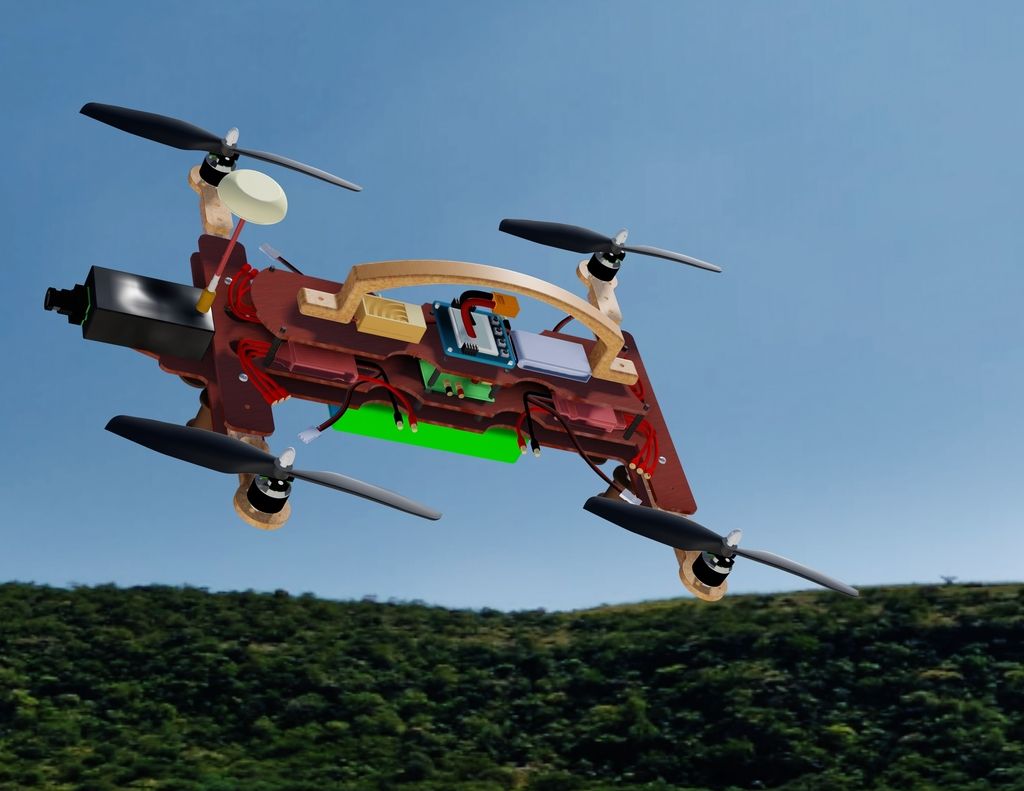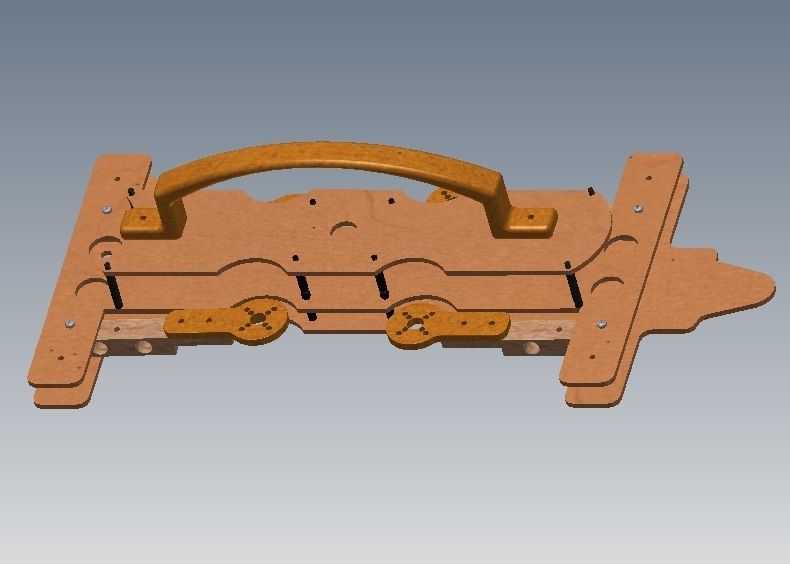 After I put on the finish and have all the parts close to fitting, it will get assembled. The next step is too layout all the components to see how they will fit on a new design.
Look for the finished product flying soon.
Last edited: