Hi.
I have bought ZLL SG907 MAX drone.
I am trying to connect drone to remote control but fail.
Battery shows full charged on both Remote and Drone.
When I turn on the drone it is starting to flash lights.
After that I turn on the Remote. It doesn't react.
But I can connect with smartphon APP and control the Drone.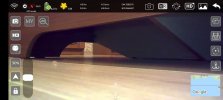 Please help.