Crashed my eggsplorer today. Wind blew it into a building and it fell about 8 ft onto a sidewalk.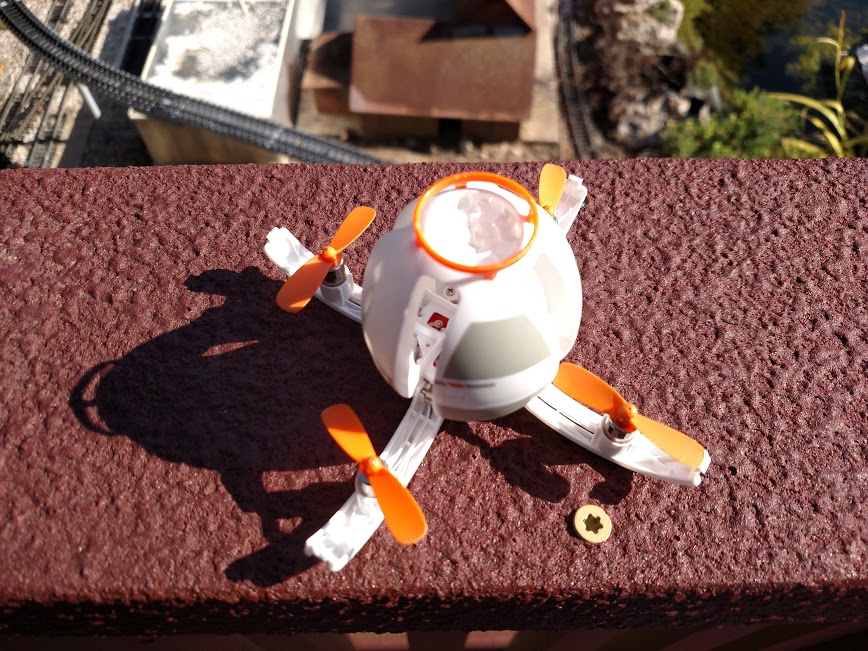 The onoff button is gone. It also released the arms, but the arms haven't latched down for a long time.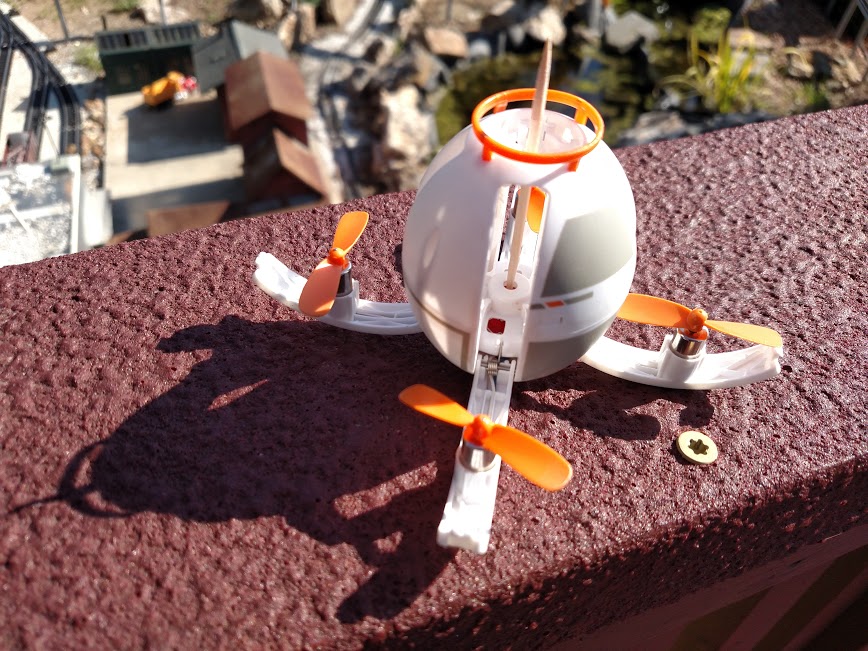 I now need a toothpick to turn it on and off. Still flies. It's my favorite toy quad 'cause it flies well, except if it's windy.